4 Employees suspended in Sabarimala
By Cherry Kutty
Hot News
0 comments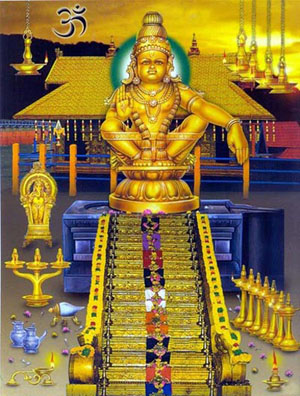 Four employees including two melsanthis serving at Sabarimala were suspended on Monday. They were serving the special duty at Malikappuram temple and sub-gods temple here. These people have been suspended for conducting mal practice here. They enabled the devotees to conduct offerings without any proper receipt or token.
V Krishanmurthy, who served at Malikappuram Navagraha nada from Vellarada Devaswom. Jayanaryanan Namboothiri at Karuppu Swamy nada from Aranamula Ayiroor, Puthiyakavu Sub group , Watcher Kuttappa Panikker from Kottarakara and Sadavisan Nair, percussionist served at Malikappuram from Muriankara Devaswom, Parasalla were suspended from the duty by the Devaswom Commissioner.
Devaswom President gave orders to remove them from the service here on Sunday itself, based on the evidence recieved from the primary enquiry.